We've premiered "In a Rhythm" – what's next?!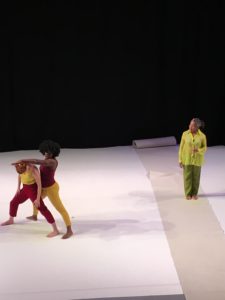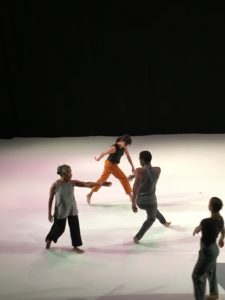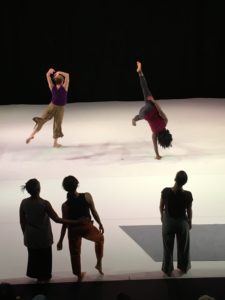 BMC premiered In a Rhythm a few weeks ago to packed crowds at the Wexner Center for the Arts in Columbus, OH. We are still coming off the excitement! Thank you to all who made it out to the shows!
Check out Richard Sandford of Columbus Underground's beautifully articulated article about the premiere:
"Bebe Miller's masterful In a Rhythm serves as a perfect introduction for anyone who has yet to crack that language. More, this tight 75-minute piece does that without pandering, watering itself down, or neglecting the experienced eyes in the room."

"Miller and her dancers know the body is packed with metaphor just by breathing and touching another person. She also understands the joy of movement."
We can't wait for our next stop: Fringearts in Philadelphia for a production residency for The Making Room with Susan Rethorst.
And then the premiere of The Making Room at New York Live Arts in February! Get your tickets now!
Photos by Doolittle + Bird