"I keep coming back to partnering because, since the beginning, the company has essentially been a partnership.
 My sense is I have been lucky enough to gather people in a room, people that I can learn from, and then I watch, and play, and work with them for as long as I can. With partnered improvising, I am looking for dynamic vectors of approach, their approach to each other, as well as to an idea we are pursuing, figuring out the parameters of intentional and unintentional collisions. Timing is everything. Timing changes everything. This makes for an oddly inconclusive traffic pattern that's interesting to me. It's like they're surviving these small mishaps for the sake of continuing forward, continuing onward." -Bebe Miller
---
In a Rhythm was conceived during a yearlong dialogue between Miller, an Ohio State professor emerita, and fellow choreographer Susan Rethorst. Stemming from Miller's recent engagement with experimental theater and inspired by Toni Morrison, Gertrude Stein, and David Foster Wallace—writers who capture diverse connections through the structure of their language—the project explores the syntax of movement and how we absorb its meaning. The work presented here will be based on the distinct material Miller generated, just as Rethorst will devise her own program from this shared process.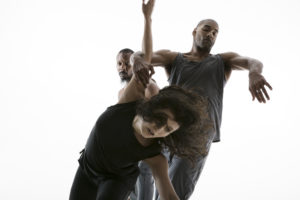 ---
A dance work directed by Bebe Miller in collaboration with long-time BMC collaborators Angie Hauser, Darrell Jones and Talvin Wilks, this series is designed to invite audiences into what dance making feels like, sounds like, thinks like. Set to tour in 2012-13, these projects offer the uniqueness of a joint performance, installation, and interactive website, ultimately shifting the paradigm of an artist's archive from artifact to artwork.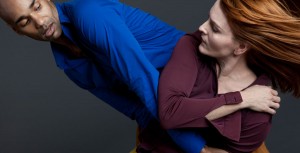 ---
To paraphrase Einstein, "the most beautiful emotion we can experience is the mysterious." NECESSARY BEAUTY conjures the rhythm of action and memory – and that fleeting clarity a second look can provide.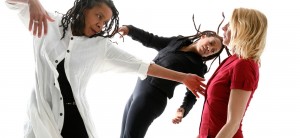 ---
With dance for the camera, interactive digital media and live performance, LANDING/PLACE explores sensory, spatial and cultural dislocation, the yearning towards order in the apprehension of difference (is there an emotional experience that can be quantified? Is there a technology in how I see what I see?).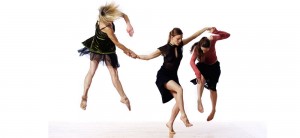 ---
VERGE explores the act of touch, both the intimacy of the event and the charged space between bodies, revealing the lingering memory of personal and cultural history of the action itself.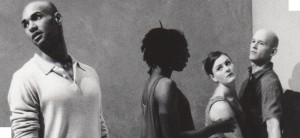 ---
Going to the Wall explores questions of race, identity and gender in the context of the current, ongoing discussion on race and culture.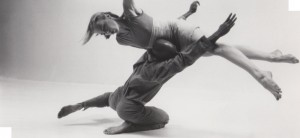 ---
"Bebe Miller is a cartographer of human emotions; mapping the landscape
of the passions of her dance with luminous intelligence."
The Washington Post
---
Full Repertory*
2012
   A History
2010   Duet with Piece of String
     Hands Down My Favorite Ever, Really. Now Go. | Meghan Durham Wall and Karl Rogers
2008  Necessary Beauty
2005   Landing/Place
   View: with an eye towards romance | Dayton Contemporary Dance Company
2002   Aerodigm | Dayton Contemporary Dance Company
2001   Verge
2000  My Science | Philadanco, Philadelphia, PA
1999    Rhythm Studies
     New Work | Sbrit Dance Company, Asmara, Eritrea
1998   Going to the Wall
1997    Field | Zenon Dance Company, Minneapolis, MN
      Roses In A Righteous Garden | Oregon Ballet Theatre, Portland, OR
      Voyages de Plein D'Espoir | Groupe Experimental de Danse Contemporaine, Martinique
1996    Blessed
      Yard Dance
1995     Tiny Sisters in the Enormous Land
1994    Cantos Gordos
       Heaven + Earth
       Tiny Sisters
       Group Work | PATH Dance Company, Johannesburg, ZA
       Things I Have Not Forgotten | Dayton Contemporary Dance Company
       A Certain Depth of Heart, Also Love | Oregon Ballet Theatre
1993    Nothing Can Happen Only Once
1992
    Sister | 
Pennsylvania Dance Theater, State College, PA
     Paisley Sky | Boston Ballet, Boston, MA
     Spartan Reels | Phoenix Dance Company, Leeds, UK
1991    The Hendrix Project
     Sanctuary | Zenon Dance Company
1990   The Hidden Boy: Incidents from a Stressed Memory
1989   Allies
    Rain | Restaged for Linda Johnson, Portland, OR; 2002, Gesel Mason, Mason/Rhymes Productions, Washington, DC, 2002; Jazzart Dance Theatre, Capetown, ZA, 1995
    Butte | Creach/Koester Company, NYC
    Group Work | Alvin Ailey Repertory Company 
1988   Thick Sleep
     Vital Boulevard of Love | Concert Dance Company, Boston, MA
1987    The Hell Dances:
     The Habit of Attraction
     This Room Has No Windows and I Can't Find You Anywhere
     Simple Tales
1986  Heart, Heart
    Working Order
    A Haven for Restless Angels of Mercy
    Walt's | CodanceCo, NYC
1985   Spending Time Doing Things
     Gypsy Pie
     No Evidence
1984   Trapped in Queens
1983   Gotham
*Works commissioned from Bebe Miller Company are indicated with the company's name in italics. All other works were created for the Company. For works restaged and created for university programs, visit the Commissions/Teaching page for a full list.