Works in Progress Showing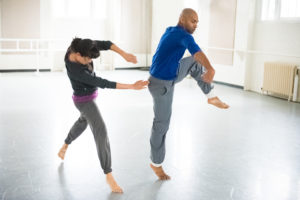 Join us for a free and open to the public work-in-progress showing of "Dancing in The Making Room," a suite of new dance works by Bebe Miller Company, as part of a Wexner Center Creative/Production Residency.
July 13
7:00PM
Wexner Center for the Arts
at The Ohio State University
1871 North High Street
Columbus Ohio 43210
Reservations are required, and no more than two people per reservation. To reserve for the showing, RSVP here.