The mission of Bebe Miller Company is to support the artistic vision of choreographer Bebe Miller in creative, cross-disciplinary explorations and in creating and performing new works.
Miller's vision of dance and performance resides in her faith in the moving body as a record of thought, experience and sheer beauty.  Her aesthetic relies on the interplay of a work's idea, its physicality, and the contributions of company members to fashion its singular voice.
Seeking to expand the language of dance, Miller's work encompasses choreography, writing, film, video and digital media.  Committed to keeping dance available to a wide spectrum of people, the Company is also dedicated to providing access to the creative process and expression to diverse people in a community.
---
The Company celebrated its 25th year in 2010, and after two decades of operating as a traditional New York City touring company, the BMC family members now reside in various locations around the U.S.  New work is developed over a period of years in long-term residencies that bring BMC dancers and project collaborators together for creative exploration, rehearsals, and community-based activities. Through their project Dance Fort, BMC is refining the use of digital media as an artist-driven archive of creative process. The public availability of this media is a means to share company process and technological explorations with the dance field, artists in other disciplines, and the public.
Bebe Miller Company has toured extensively throughout the United States and in eight countries, most recently to Frankfurt, Germany for a residency and in-progress performances of A History as part of the Forsythe Company/Motion Bank's TWO Project, directed by Maria Palazzi and Norah Zuniga-Shaw.  The Company has been commissioned by such venues as Brooklyn Academy of Music's NEXT WAVE Festival, City Center Theater, The Joyce Theater, Wexner Center for the Arts, Walker Art Center, Northrop Auditorium, On The Boards, Hancher Auditorium, Krannert Center for the Performing Arts, Theater Artaud, Jacob's Pillow Dance Festival, New England Presenters, Bates Dance Festival, Painted Bride Art Center, Dance Theater Workshop, Dancing in the Streets and Danspace Project.
All of this would not have been possible without the contributions of all of the dancers, collaborators, staff and board members who have been a part of the process for over twenty-five years.
---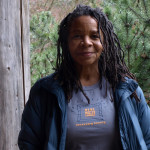 Read about Artistic Director of Bebe Miller Company, Bebe Miller, in her own words with a statement about her choreographic work and biography.
---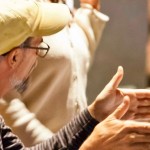 Learn who makes Bebe Miller Company a success behind the scenes, including the Board of Directors, consultants, and staff.
---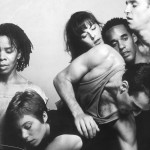 Learn more about the people that are regular collaborators in the Bebe Miller Company. This page includes artist biographies and personal links for current contributors, as well as a full list of past collaborators.
---
"Bebe Miller rearranges the spatial universe – with feeling.
Her dances carve space, dissect space, refract space.
This is not a cynical encounter. Anything but."
-The Star, Johannesburg, South Africa